Welcome
Welcome to Viva Caborca!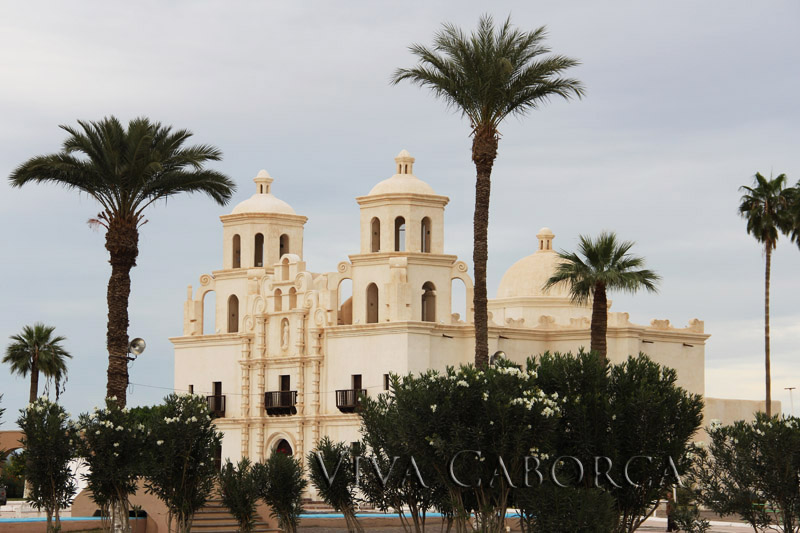 Welcome to the website that celebrates
the Mexican city of Heroica Caborca, Sonora
The Pearl of the Sonoran Desert
This historic and vibrant Mexican community extends a warm welcome to all visitors who come to explore and experience its culture, history, events, charm and beauty.
The city of Heroica Caborca, Sonora, Mexico is located a short drive south of the Sonoran border with Arizona.
Located approximately 200 kilometers (144 miles) south of the U.S./Mexico border at Nogales, and 150 kilometers (93 miles) from the Lukeville/Sonoyta border crossing, Caborca offers a taste of real Mexican history, culture, and natural beauty and wonders, all within relatively close proximity to Arizona.
The goal of this web site is to introduce the world to the charm, history, and culture of this city, and in doing so help to develop the community's economic base in order to better the lives of its citizens.We hope that you come to visit soon, and please contact us if you would like more information about Heroica Caborca, Sonora, Mexico.
Fiestas de Abril 2017 Una vez más, el ayuntamiento de Caborca ha organizado un gran entretenimiento y eventos para las Fiestas de Abril del 1 al 9 de abril 2017. Las fiestas locales son en conmemoración de un ataque a la ciudad en 1857, que fue valientemente defendido...
read more