Puerto Lobos
Beaches of Caborca along the Sea of Cortez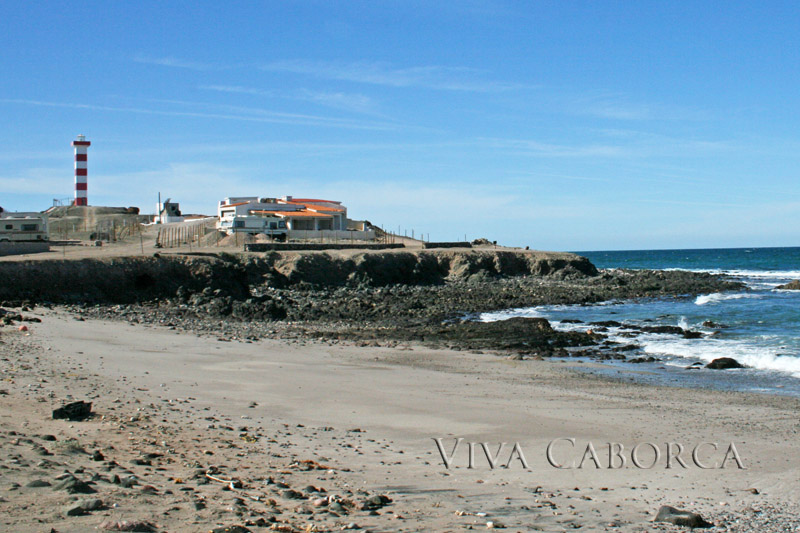 The small beachside community of Puerto Lobos, Caborca, Sonora has no modern amenities like running water or electricity, just the natural environs of the Sea of Cortez coast.  Its residents are a mix of native Mexican residents and northerners who enjoy the simple life there.
Puerto Lobos gets its name from the dolphins that are frequently seen near the coast. Dolphins are also known as "the wolves of the sea," or los lobos del mar.
Puerto Lobos has a beautiful white sand beach on its north side, a more rocky beach in the middle of the town and another beach that straddles the coast for miles to the north of the village.
Fishing boats can be seen offshore as they catch fish, shrimp and other seafood.
Puerto Lobos remains a place where you can get away and return to a simpler time. But the town's days as an isolated beach getaway may be numbered.  The Sonoran coastal highway reached this isolated location in the spring of 2010, and development is sure to follow.
In the meantime though, the rustic charm of Puerto Lobos is very accessible by car and remains a popular destination for Sonorans and tourists from north of the border.