Asian Food
Asian cuisine in Caborca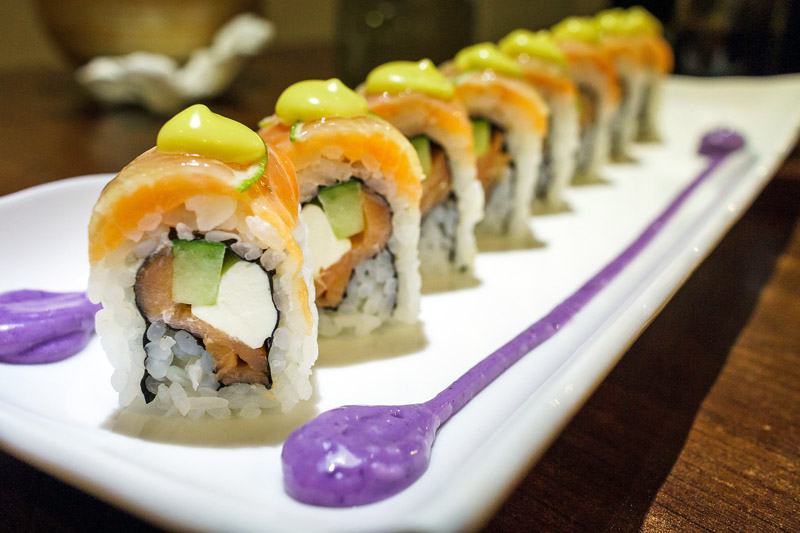 Caborca has a number of restaurants that serve a variety of Asian cuisines,
to include Chinese, Japanese and even sushi! 
Caborca Asian and Sushi Restaurants and Eateries
Yes, you can find Asian food in Mexico's Sonoran desert. There are families of Chinese descent who have lived in Caborca for generations, so it's not so unusual to find Chinese food here. Sushi is something more recent, and usually mainly consists of sushi rolls like California rolls.
Getsu-Ko Sushi
Home of the sushi burger
Calle 8 between Avenues G and H
(637) 372-4093
Pecado de Eva
Sushi, baguettes and salads
On the corner of Calle 6 and Avenida L
Restaurant Ching-Wong
On the corner of Calle 8 and Avenida B
(637) 372-8498
Restaurant Yin-Wah
Avenida G and Calle 6, #40
(637) 372-4311
Saiko Comida Japonesa (Japanese Food)
Calle 8 between Avenidas I & J
(637) 372–3934
Sakura Sushi
Adalberto Sotelo between 7 y 8 Streets
(637) 100-3437
Facebook page
Sushi Sen
Avenida Quiroz y Mora between 7 y 8 Streets
(637) 372-1050
WhatsApp: (637) 129-29-28
Página Facebook
Teriyaki Restaurante
Calle 6 and Avenida Quiroz y Mora
(637) 372-8000